Family, relationship and divorce mediation
Sometimes there are conflicts in a family: between brothers and/or sisters, about legacies, about taking care of the parents … that you cannot seem to solve. A mediator can bring all parties and emotions to the table and provide the support necessary to reach a good solution together.
If you are unsure whether you want to continue together as a couple, you can investigate this together with the mediator. She will help you talk and listen to each other, making sure that each party can be heard, and she will support you in reaching a shared decision and exploring new rules of living together. Sometimes you can consider a temporary separation.
If you do decide to split up, divorce mediation can provide support. This is an option for cohabitants as well as married couples: there are big differences between these two when it comes to separation.
Choosing mediation is a choice for "separating together". You choose dialogue and consultation in order to reach good agreements. The mediator also ensures that emotions are discussed. If you choose mediation, you intend to respect the agreements because you made them yourself and in consultation.
The mediator will assist you in reaching good arrangements about parenthood and how to split the house and assets. She provides the background information necessary to reach good agreements together. The interests of the children are always at the forefront in mediation.
In blended households, stepparents and children often find it difficult to deal with the complex new situation. Here too, mediation can help.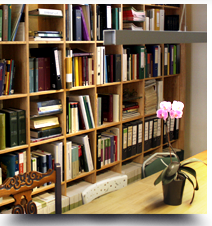 Advocatenkantoor Aalst
Telephone:
+32 (0)53 70 47 98
Fax:
+32 (0)53 70 64 59
Email:
This email address is being protected from spambots. You need JavaScript enabled to view it.
Adress:
Binnenstraat 39
9300 Aalst
Belgium
Location:
click here