Joost Callebaut
Mr. Joost Callebaut graduated with a Masters degree in law from the Catholic University of Leuven in 1986.
After 20 months as a legal advisor at youth advice centre JAC 't Koerken in Aalst, and a year working as a journalist in Colombia, he began his apprenticeship as a lawyer at Cottyn, Roseleth & Van de Steen in Aalst in 1989.
In 1997, he started his own office, and on 20 March 1999, he passed the professional competence exams for the exercise of judicial functions.
He has been an accredited family mediator since 1999.
As a lawyer, he specialises in:
Family business
Disputes over parentage, divorce, alimony, etc…
Solvency law
Collective debt settlement, consumer credit, seizure law, etc…
Contract law
Renting and building contracts, sales, loans, recovery of invoices, etc...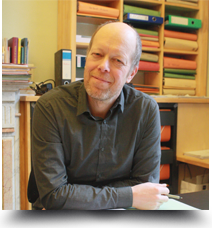 Name:
Joost Callebaut
Telephone:
+32 (0)53 70 47 98
Email:
This email address is being protected from spambots. You need JavaScript enabled to view it.