Tina Callebaut
Tina Callebaut obtained her master's degree in law at the University of Ghent in July 2016 (cum laude).
In 2017 she started working at the bar of Ghent at a law firm specialised in administrative law. Since January 2019 she works at this office as a trainee lawyer.
She specialises in tenancy law, co-ownership law and environmental law.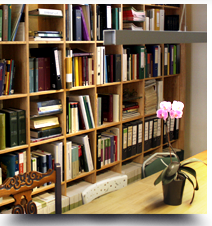 Advocatenkantoor Aalst
Telephone:
+32 (0)53 70 47 98
Fax:
+32 (0)53 70 64 59
Email:
This email address is being protected from spambots. You need JavaScript enabled to view it.
Adress:
Binnenstraat 39
9300 Aalst
Belgium
Location:
click here