Pro Deo
If you have a low family income, you are eligible for second line legal assistance.
In this system, which also called pro bono, the lawyer's services are paid for by the government.
However, you will usually have to pay a starting fee of 50 euro.
Unless you have obtained a free legal procedure, you will also have to pay legal costs such as registration fees, extracts from the national register, and copy fees for criminal files.
Click income limits to check wether you are eligible
If you wish to work with the pro bono system, bring the following documents to your consultation:
Certificate of household composition (from the Population Department)
Copies of the identity cards of the applicant and each member of the household
Proof of income over the last 2 months for each member of the household (OMCW certificate, certificate of trade union/health insurance fund (daily amount), salary slips, etc.).
School certificate for adult students in the household
Proof of maintenance fees received/paid
Recent assessment notice of the road tax
Recent assessment notice of the property tax
The latest assessment notice of the personal income tax of all adult members of the household
Evidence of any extraordinary debt actually paid (2 months!)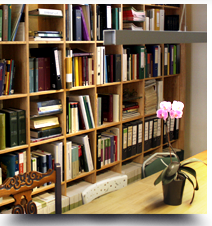 Advocatenkantoor Aalst
Telephone:
+32 (0)53 70 47 98
Fax:
+32 (0)53 70 64 59
Email:
This email address is being protected from spambots. You need JavaScript enabled to view it.
Adress:
Binnenstraat 39
9300 Aalst
Belgium
Location:
click here