Katrien Stynen
Katrien Stynen has been working at our firm since August 2016.
She obtained her degree in Political Science at the KU Leuven in 2008, and is currently studying Law at the University of Ghent as a working student.
As administrative staff member, she is involved in matters such as processing e-mails, drawing up invoices, monitoring payments, contacts with insurance companies, and general office organisation.
Katrien works on Tuesdays, Wednesdays and Thursdays.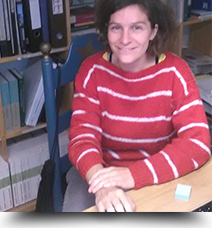 Name:
Katrien Stynen
E-mail:
This email address is being protected from spambots. You need JavaScript enabled to view it.