Katrien Stynen
Katrien Stynen has been working at the office as a clerk since August 2016.
She graduated in Political Sciences from the Catholic University of Leuven in 2008 and in July 2019 she obtained her Master's degree in Law from the University of Ghent.
Since 1 October 2019, she has been working in this office as a trainee lawyer. She specialises in immigration law, criminal law and traffic law.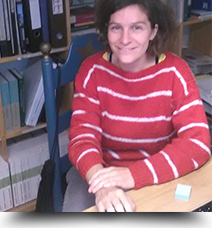 Name:
Katrien Stynen
E-mail:
This email address is being protected from spambots. You need JavaScript enabled to view it.