Nathalie Melkebeeck
Nathalie Melkebeeck graduated as Master of Law from the University of Ghent in 2011, majoring in Civil and Criminal Law.
In 2010, she worked as an intern at Joost Callebaut's law firm as part of her degree course. In 2011, she began her desk internship in the same office.
Nathalie Melkebeeck has been on the register of lawyers in Dendermonde since 2014, and has taken additional courses in Juvenile Law and in Criminal Law Appeals.
She specialises in:
Family matters:
Divorce, alimony, etc…
Juvenile justice:
Defense of minors, etc…
Contract law:
Renting and building contracts, sales, loans, recovery of invoices, etc...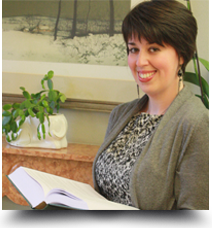 Name:
Nathalie Melkebeeck
Telephone:
+32 (0)53 70 04 38
Email:
This email address is being protected from spambots. You need JavaScript enabled to view it.